San Francisco Airport Terminal 1 - Courtyard 1


Terminal 1
- is the Domestic Terminal. Here you'll collect your luggage and come out to the curbside of the arrivals level. Walk towards Door 1 which will be to your LEFT and you'll come across a empty parking lot called courtyard 1 and the shuttle would pick you up from there. Please call before you head over there a driver can take 5 - 10 minutes to get there from the cell phone lot.
"Courtyard 1"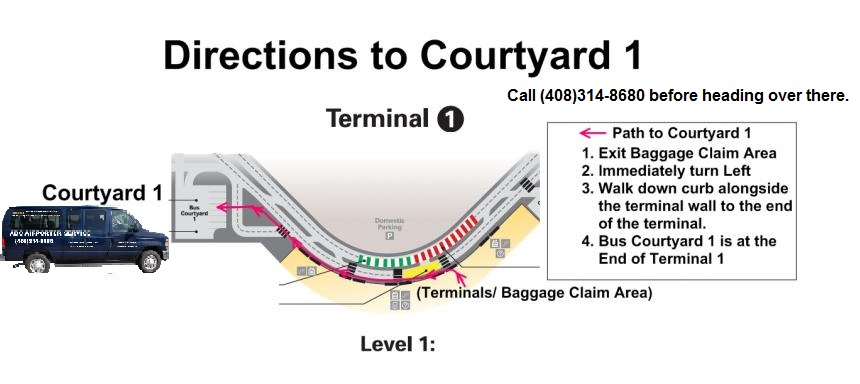 Airlines which arrive into Terminal 1

Delta
Frontier
Southwest
U.S Airways
Copyright 2010 © abcairporter.com All Rights Reserved.