ABC Airporter (Airport Shuttle Service & Airport Transportation) is a company that is fully licensed, insured and bonded under the authorization of California Public Utilities Commission with a Transportation Charter Party License & Passenger Stage Corporation. By this ABC Airporter has the full authority to operate throughout the entire state of California. The company had applied for a Transportation Carrier Permit & Passenger State Corporation in September of 1997. The California Public Utilities Commission had given the permit in early August of 1998. ABC Airporter began its operations in Santa Clara, San Mateo & Alameda Counties in September 1998. ABC Airporter was established with just one Silver & Blue Ford Aerostar in 1998 serving passengers via on demand shuttle operation basis at the SJC San Jose Mineta Airport. Slowly as ABC Airporter's service was exceeding most passengers expectations it began to grow and changed it's operation services to Door To Door Pre-Arranged / Reservation Shuttle in SFO San Francisco & OAK Oakland Airports we well. As time fast forwarded ABC Airporter then had a fleet of large group vans to minivans in the early 2000's. To make it easier and visible at a distance ABC Airporter changed it's color scheme from Silver to Dark Royal Blue in April of 2005.
The van to start the business Ford Aerostar in 1998.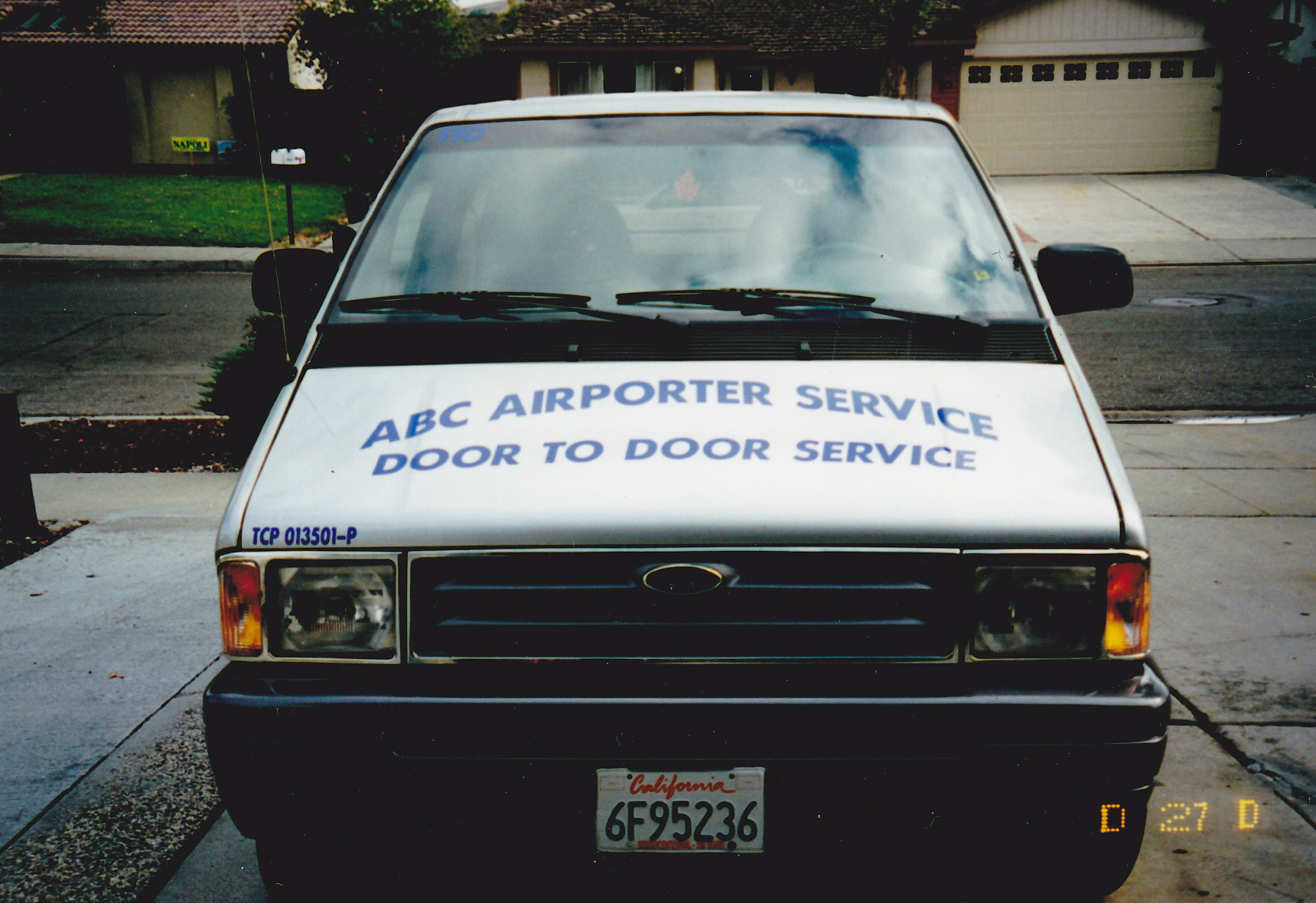 The Van Color Scheme Change Dodge Grand Caravan in 2005.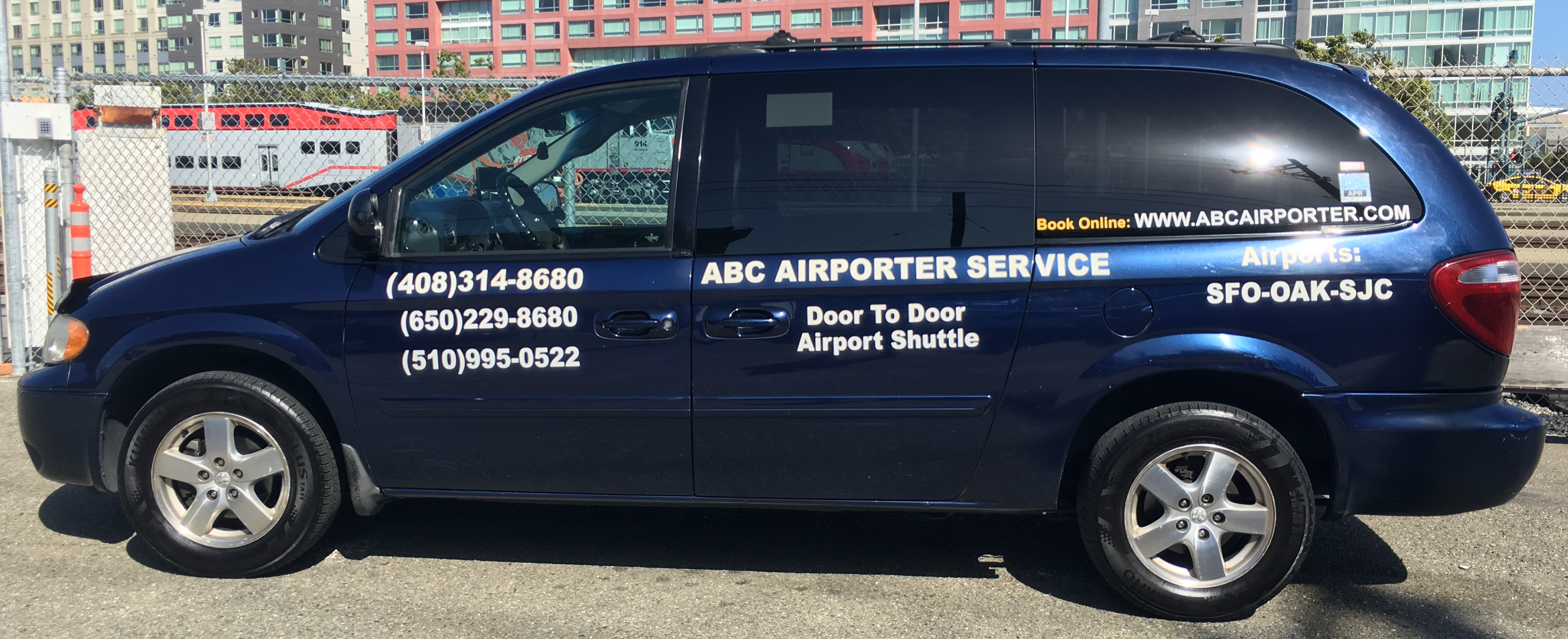 ABC Airporter as of now serves many more counties at the moment it has permits to operate in Alameda County, Contra Costa County, Fresno County, Merced County, Monterey County, Sacramento County, San Joaquin County, San Mateo County, Santa Clara County, Santa Cruz County, Solano County, Yolo County.
Why choose ABC Airporter vs Others?
Going to the airport with someone who you've never met before could be pretty dangerous. Most places will hire a driver without getting behind the wheel with the driver and testing the driver's driving skills to see if the person is focused on the road, driving like a maniac, excessively speeding, running red lights not being aware of his/her surroundings not checking blind spots can lead to harmful results in serious matters. Hence ABC Airporter lets their clients know where we get drivers and under what conditions are these drivers are driving so we can keep the driver, passengers and vehicle all safe during your transportation ride. Drivers driving for ABC Airporter are all apart of a organized group of Professionals & Experienced Drivers. Drivers are holding a minimum of 10 years or longer driving records have clean DMV records & backgrounds. Drivers are in good state of health and dressed in proper attire being soft spoken. Drivers operate a smoke free vehicle, cleanliness, fully licensed & insured while inside an operating vehicle. California Highway Patrol check vehicles and driver records monthly for safety & regulations.
Call any of the numbers below to get details about any request you may have.
(408)314-8680 / (650)229-8680 / (510)995-0522 / (831)224-9391 / (925)587-9391 / (209)831-8680 / (916)546-8484 / (559)840-8680
Copyright 2022 © abcairporter.com All Rights Reserved.