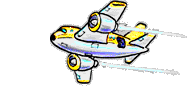 PLEASE CALL US FOR RATES DO TO GAS REASONS.


AT

: (408)314-8680, OR TOLL FREE (800)840-0522



$10 Extra Charge Between 9PM & 6AM, Client Must Notify # Of Bags
$10 Additional Charge Extra Stop within 5 miles. After 5 miles $15-$25 charge depending on the distance.
15% driver tip not included.
Same price either direction/ must talk to dispatcher about Round Trip

These prices are for 4 Pass Luxury ABC AIRPORT SHUTTLE only.


We also do hourly charter. 2HR minimum required.
Client hereby verifies that the pick-up date, times, number of passengers and billing information is correct.
Client agrees to inform ABC AIRPORT SHUTTLE SERVICE within 24 hours of activity, any problem regarding the service provided by ABC AIRPORT SHUTTLE SERVICE but not by way of limitation, failure to provide the service in a timely manner any delay(traffic) dissatisfaction with any service provided.
Once you arrive at the airport please proceed to the baggage claim area to pickup your luggage and call 408-314-8680. After receiving your call, it will take approximately 4-6 min to pick you up. This applies only to pre-reservation service.
Client agrees to pay directly pay the chauffeur any cost of all parking, toll and overtime expenses.
ABC AIRPORT SHUTTLE SERVICE will not be responsible for any item left in the SHUTTLE.
NO SHOW -- FULL CHARGE, if passenger fails to call our dispatch or fails to inform of the cancellation.
Cancellation within 14 hours of scheduled pickup time will result in 50% charge for shuttle service.
Cancellation Policy - 3 HR prior notice is required to cancel airport transfer. Please call between 5:00 AM and 9:30 PM PST/PDT for cancellation.
Rescheduling the trip will result in no charge.


Call at (408)314-8680 or Toll Free (800)840-0522
and if emailed and need a cancellation before 48hrs.Send us a email. at abcairporter@yahoo.com